HIS LATEST BOOK
DR. STANLEY G. ROBERTSON
40 THINGS YOU SHOULD QUIT IN ORDER TO LIVE YOUR BEST LIFE IN THE AGE OF COVID-19
THE BLACK MAN'S QUIT LIST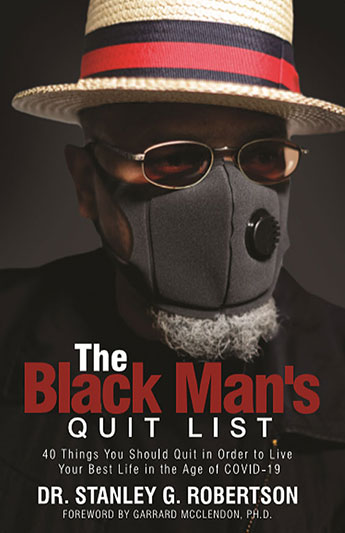 A brilliant guide that helps men know what to quit in order to live their best lives now.
Gender roles can sometimes be confusing, but if you want to be a man that women want, read this book! Order now!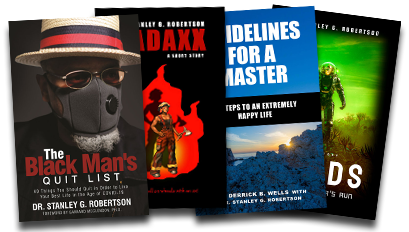 Authors win 96% more clients than non-authors
Authors can charge 87% higher fees
A book helps you get speaking engagements
Published authors earn passive income from book sales
A book is an amazing way to share your story
Quitters take advantage of new opportunities
Quitters live a healthier and happier life than non-quitters
Quitters prosper because they don't throw good money after bad
Quitters are not stuck in a wasteful loop
Quitters don't waste time on things they don't enjoy
KEEP UP TO DATE WITH THE LATEST BOOKS RELEASES AND SHORT STORIES!
Sign up to get a free short story written by Dr. Robertson
FROM DR. STANLEY G. ROBERTSON
Writing And Stories
Many people have a great deal of difficulty letting go of things.
Quitting certain triggers can help you eliminate stress, which can lead to a healthier and happier life.
If you want are struggling with quitting things, and if you want to let them go so that you can live an extremely happy life, read The Science of Quitting.
Available To Purchase Soon!
Love Dr. Robertson's Books And Short Stories?