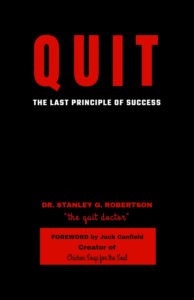 Help me make my new book "QUIT" a NY Times bestseller!
In order to do it I need lots of reviews. Click the link to download a FREE copy of the book now. Then go over to my Facebook page and write a review.
https://dl.bookfunnel.com/jc4zaeh7mi
No need to read the entire book. Just enough to give an opinion. (Please do it immediately!)
Thanks for helping to make Quit a bestseller!